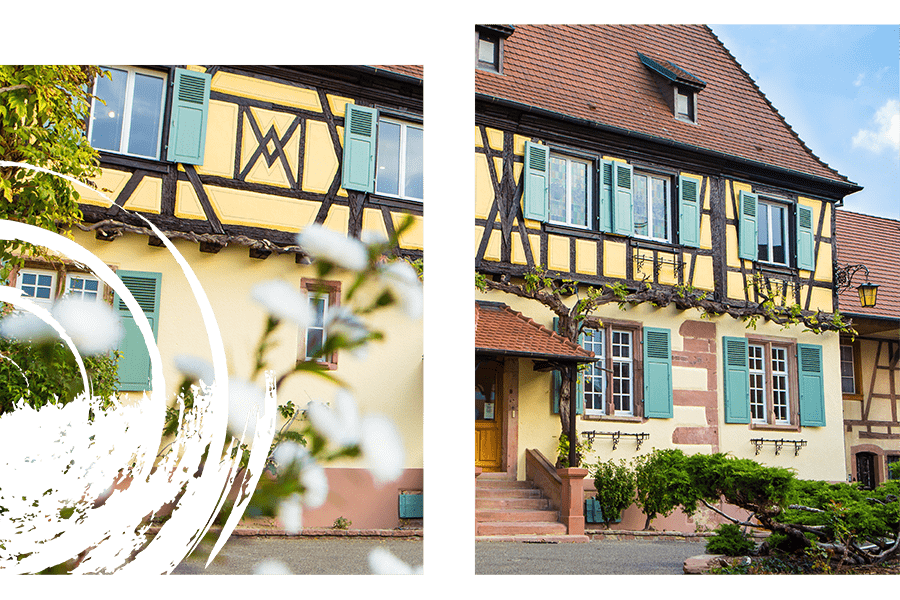 Since 1952,
the spirit of Alsatian wine
Since its creation in 1952, the Cave de Beblenheim has taken up residence in the heart of the village of Beblenheim, in a superb half-timbered building constructed on the remains of an ancient castle built in 1395 by the Counts of Würtemberg. Transformed and full of history, it is in this place that we vinify our production.
Alsatian wines with an exceptional quality-price-pleasure ratio
The marriage between our diversity of terroirs and the wide range of grape varieties cultivated gives rise to wines with very different organoleptic profiles. They can be rich and complex, fresh and fruity, floral and elegant. We offer wines for ageing and wines that can be enjoyed more quickly, for special occasions or for every day. However, we always keep our promise: to produce well-balanced wines which breathe Alsace and the Sun with an exceptional quality-price-pleasure ratio.
Your opinions are valuable...
Venez vivre un moment hors du temps en visitant nos chais !
Nos terroirs, nos cépages et l'élaboration de nos vins depuis 1952 n'auront plus de secrets pour vous. Une dégustation en fin de visite vous permettra également de découvrir nos différents terroirs sous un nouveau jour.