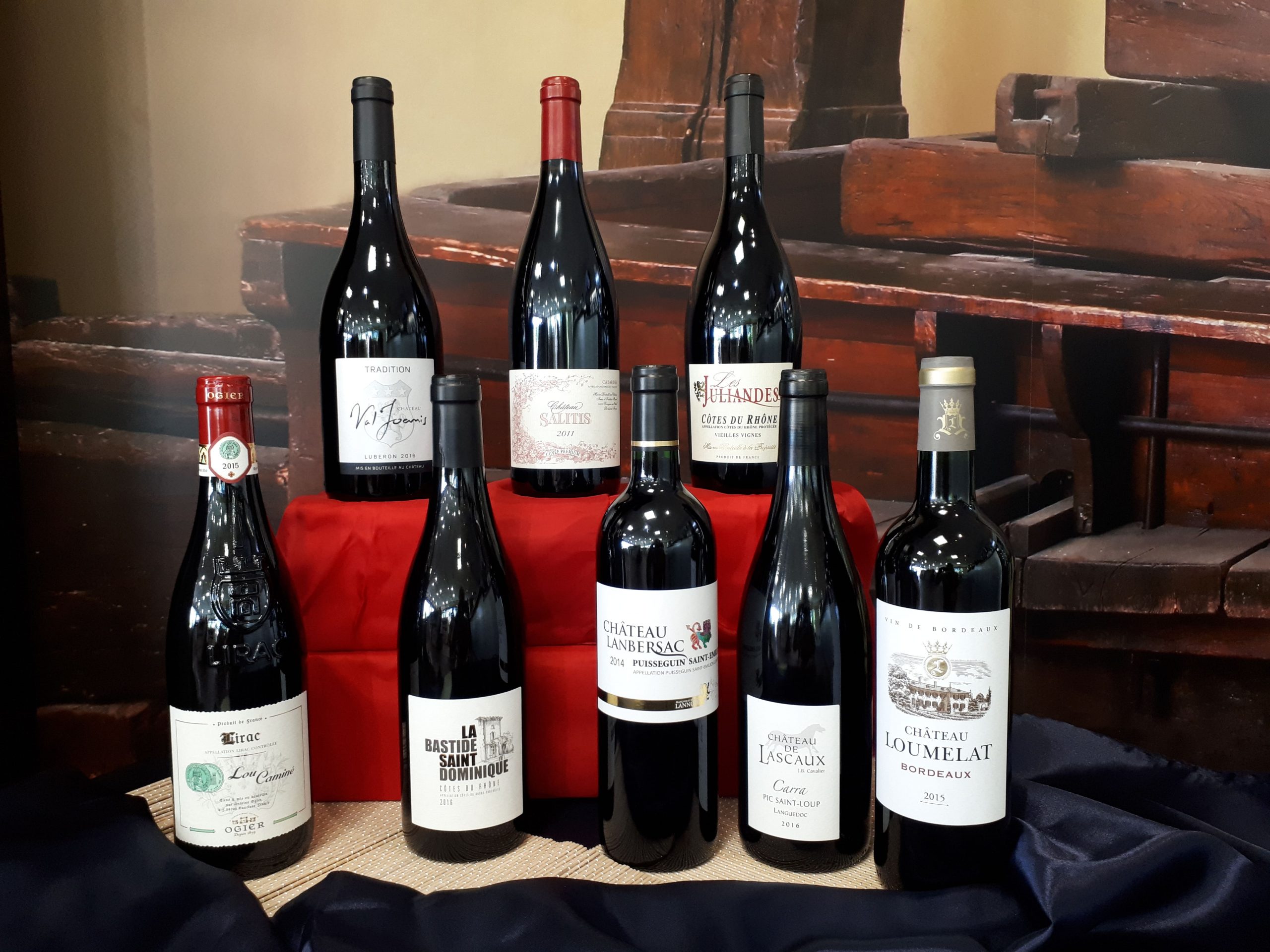 Discover our Selection of Red Wines
Surprise in your Boutique and only in your Boutique at 2B route du vin in Beblenheim, come and travel outside our beautiful region which is Alsace, in order to discover other terroirs, different aromas, a new range of red wines from various French vineyards.
Appellation Côtes de Bordeaux, Puisseguin-Saint Emilion, Châteauneuf-du-Pape, Côtes du Rhône…
Every month a wine will be highlighted and you will be able to come and taste it at the shop.
Of course you will always find our range of white and red wines from the Cave de Beblenheim.