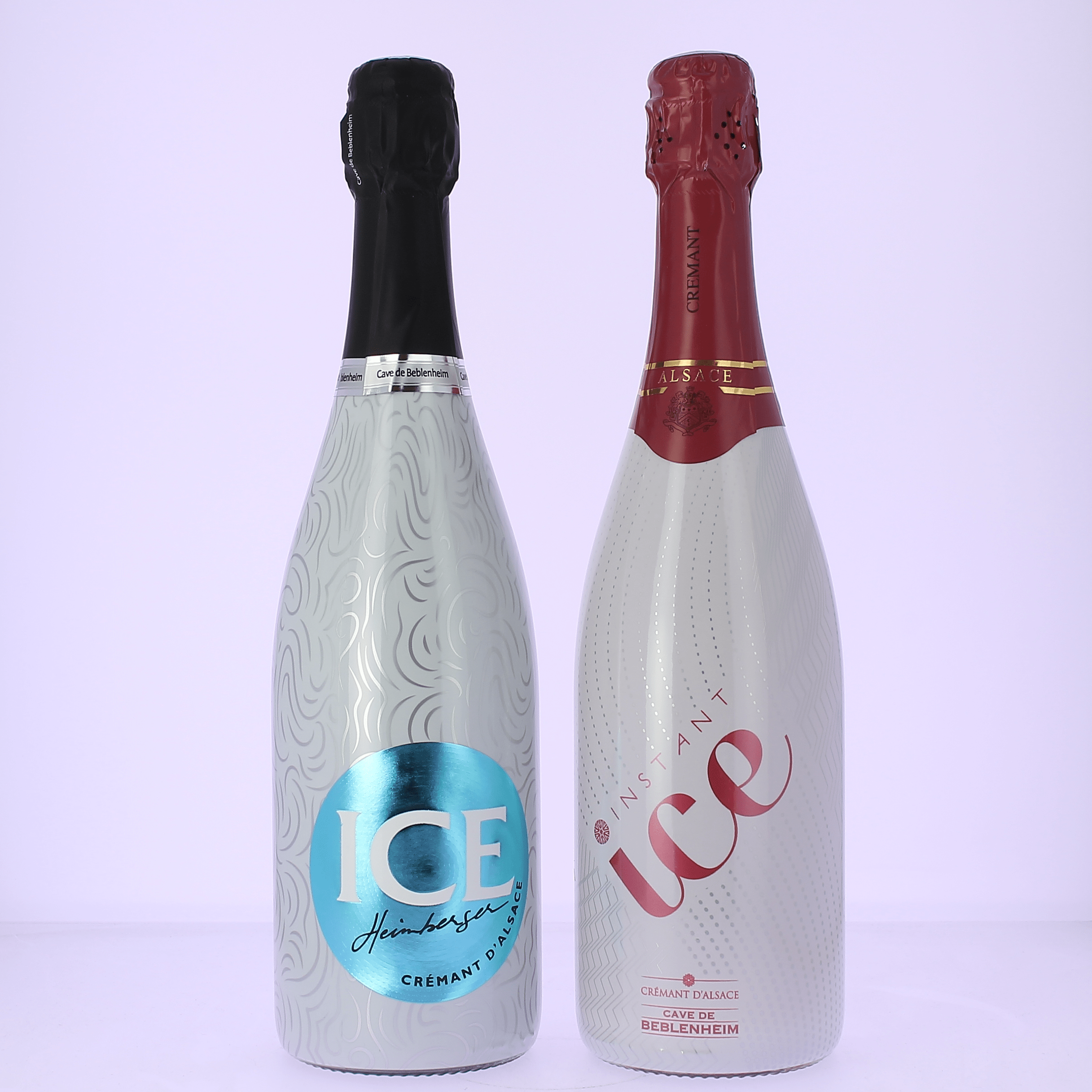 Heimberger ICE Crémant available!
Find in your cellar 14 rue de Hoen and in your shop 2B route du vin in Beblenheim, our new crémant range!
The Crémant Heimberger ICE: a fresh Crémant exploding on a bed of ice cubes, this Alsace Crémant will reveal fruity aromas and flavours that will enchant your palate. It is available in two colours:
The Crémant Heimberger ICE Blanc, a blend of Pinot Blanc and Pinot Auxerrois and the Crémant Heimberger ICE Rosé, 100% Pinot Noir, both to be enjoyed well chilled.
These Crémants will be a sensation on your party tables and by the pool!
Take advantage of a next visit to our beautiful region to discover and taste them!