Medal : World's Best Sparkling Wine Competition 2019
Hello everyone!
Great news! It is with great pleasure that we share the news with you. All the cooperators and collaborators of the Cave de Beblenheim are proud to announce that our Crémant BLACK ROSE has been ranked among the "TOP 10" sparkling wines of the world in 2019.
Its ebony case contains a great personality and a unique feminine touch. A pretty soft pink colour, a very nice mousse and very fine bubbles. This crémant presents intense aromas of raspberry and cherry with an incomparable finesse.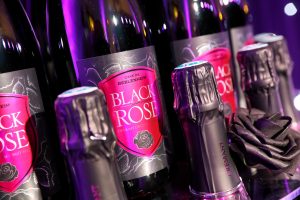 _____________________
Discover in pictures the sublime launch party that we reserved for our exceptional Crémant!
We would like to thank VINEONEWS again for this article. -> HERE <-
_____________________
We will be very happy to show it to you!
See you soon in our beautiful region!
All the team of the Cave de Beblenheim