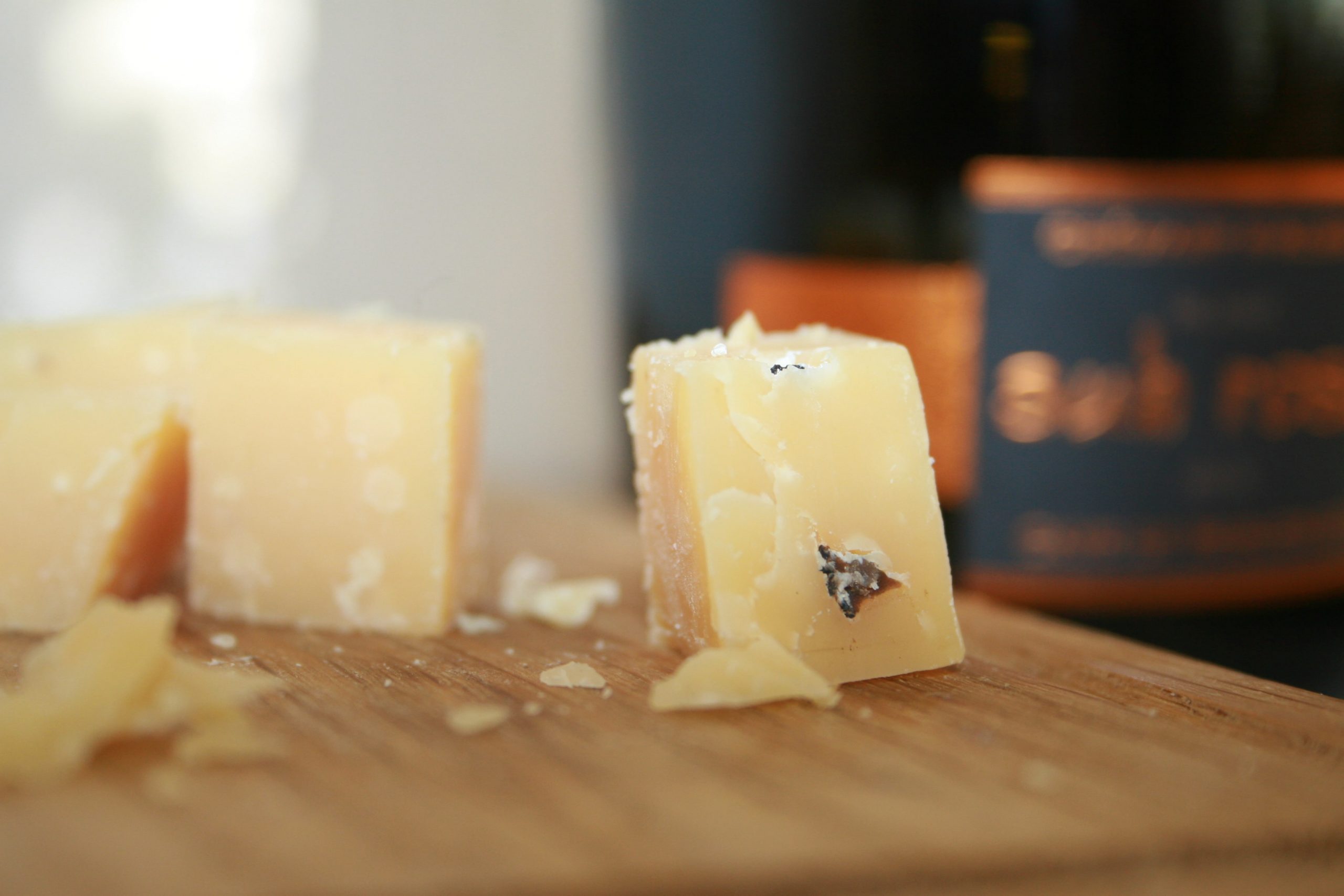 ALSATIAN WINES AND CHEESES
Bread, wine and cheese… everything has been said or almost said about this holy trinity of the gourmet cult, summarizing in itself the contribution of France to the world gastronomic heritage.
Strangely enough, the French have given themselves a golden rule on this subject, an unspoken but scrupulously observed commandment, which states something like: "When it's time for cheese, open a bottle of red wine".
Let's admit it, this eleventh French commandment is a great mystery, at least for those who have pushed their curiosity to the point of tasting some white wines with cheese…. The plural is not innocent: the numerous types of white wines, even if only within the wide range of Alsatian wines, allow particularly happy marriages with the most varied cheeses.
If the associations proposed here between cheeses and Alsace wines are original, it is first of all because of their unusual character, so obvious and natural are they, apart from rare audacities.
THE TENDER CHEESES
With the freshest and most delicate cheeses (fresh square, fresh goat's cheese, …), Sylvaner brings its lightness and its finely vegetal notes. With rounder cheeses, with a more dairy character (Tommes, Murols, young St-nectaire, brillat-savarin or chaource…), we prefer the softer and more supple nuances of Pinot Blanc.
GOATS AND SHEEP
Goat's cheese is the privileged domain of Riesling. Everything is based on a "vertical" relationship: goats have a frank attack in the mouth, a structure that is more "acute" than broad, and the Riesling responds with its acidic and "vertical" structure… Another surprising relationship emerges between the length of maturation of the cheese and the age of the wine: young goats with Rieslings from recent vintages and more mature and stronger goats with Rieslings that have gained complexity and expression over time.
THE FLOWERY CRUSTS
Camemberts and Bries are probably the cheeses on which white wines are least expected: Pinot Noir appears to be the best "Alsatian" solution. Those who remain open to more daring experiments will be surprised by the alliance of Brie and Crémant d'Alsace: the slightly bitter notes of Brie are accompanied and prolonged by the wine in a very convergent way, so much so that the two end up merging in the mouth.
COOKED AND SEMI-COOKED CHEESES
Comtés and Beauforts or, in Switzerland, Appenzeller and Gruyères (the real ones, without holes) require a wine that is commensurate with their opulence, especially if they are made from rich summer milk and have benefited from a few months of maturing. The Pinot Gris, with its vinosity, its power and its length in the mouth, imposes itself with much naturalness in this sensual register…
SOFT CHEESES WITH WASHED RIND
Munster, but also Maroilles, Pont-l'évêque or Livarot have such affinities with Gewurztraminer that they seem to have been produced for each other by an oenophile farmer. Aromatic power, fruitiness, fullness and length in the mouth are the main qualities that apply to both cheeses and wines. Beyond these convergences, Gewurztraminer brings to cheeses a new spicy dimension: it plays in a way the role of a discreet seasoning of cheeses in an explosive combination of aromas.
Like Riesling and goat cheese, the lightest Gewurztraminer will accompany the youngest cheeses. On the other hand, the richest Gewurztraminer, even the "late harvest" ones, will be preferred with strong and evolved cheeses. The latter will seem to be lightened by the wine.
THE BLUES 
Gewurztraminer, especially the driest ones, also have a harmonious relationship with Fourmes d'Ambert and Montbrison, Bleus d'Auvergne or des Causses, but also Roqueforts.
LONG-RIPENED COOKED CHEESES
Goudas, Comtés or Parmesan cheeses, masterpieces of complexity and aromatic persistence require exceptional wines. The Late Harvest (Pinot Gris or Gewurztraminer) allows for a dialogue at the top.
THE FONDUES
Whatever the recipe, fondues and the cold meats that accompany them need a fresh, light and thirst-quenching wine whose mission will be to lighten and make these rustic dishes digestible. Sylvaner, ideal for both hot cheese and cold meats, is well in the spirit of this marriage. In a rounder and softer register, Pinot Blanc is also very comfortable with fondues.
On the choice of breads…
This one answers a very simple principle: to accompany without dominating the dialogue of the cheese and the wine. We choose rather neutral breads for the most humble associations (fresh cheeses or pasta with a little pronounced taste with Sylvaner and Pinot Blanc). Breads with cereals or olive oil will be used with more expressive cheeses and wines (goat cheese and Riesling). In the same concern of correspondence in the intensity of the three elements, the breads with fruits or aromatic seeds will accompany the strongest cheeses (Munster and Gewurztraminer).
Don't hesitate to share with us your food and wine pairings on our social networks with #cavedebeblenheim or @cavedebeblenheim !